MEET LEONIE
Leonie Lynch approaches fitness using the wisdom of the body itself, believing truth and beauty can be found in its movements. She gives the body a voice to which the mind gradually listens. This mindfulness provides a mental and physical alignment that allows for accelerated body transformation results. She's a motivator, full of palpable energy and power, who focuses on movement fitness, but also functional performance. Both hard-working moms and hard-core athletes turn to her for results, which she administers at full steam.
Leonie is an experienced trainer, an impassioned instructor, a fierce female force and a dedicated mother of girls Beau and Robyn. Strength is at the heart of what she does and she believes in building it from the inside out, body and mind. She carefully imparts proper technique to her clients and fully explains the 'why' so they understand each position and the anatomy of each movement. Leonie considers individual needs, but helps her clients surpass them, empowering confidence to grow along the way.
All of Leonie's classes are based on the Pilates Principles of control, centering, alignment, concentration, precision of movement and flow. She likes to keep things interesting and banish boredom, so her classes are always different. Her persuasive demeanor combined with fiery dynamism are just what is needed to galvanize anyone's workout, not to mention the beautiful movements of the human body.
She is a qualified Advanced Pilates Mat and Reformer Instructor. She is also a Personal Trainer, Animal Flow instructor, as well as a Functional Exercise Specialist in Pre Natal Programming and Post Natal Assessment and Core Restore (having trained with Jenny Burrell the UK's leader in women's health). She is also certified in Optimal Nutrition for Post Natal Recovery and is currently training with Precision Nutrition Coaching. Leonie has a passion for knowledge and is continually up-skilling to provide her clients with the most informed workouts. She has trained as a Star 2 Spinning instructor, and is creator of the Momme Method progressive postnatal programme and the Momme Movement™. Leonie has personal interests in Bikram yoga, Iyenger yoga, Kettlebells and Body Weight Training. In 2008, she ran her personal best in the Dublin City Marathon.
Other curious facts about Leonie – In a past life (her early twenties) Leonie loved to spin the 'choons' and was a club DJ playing support to some of the greats. Favourite memories lie in the big nights run by LUST: Creamfields Ireland, Carl Cox at the SpringParty in Millstreet '02. LUST on tour in Ibiza, and again in South's Tramore, Boy George, Nick Warren, Darren Emerson, Sister Bliss, Judge Jules, Dave Clarke, Tall Paul, Lisa Lashes in Docs back in its heyday.
Leonie  also has a PhD in Branding, an MSc in Marketing, and a BA in Fine Art.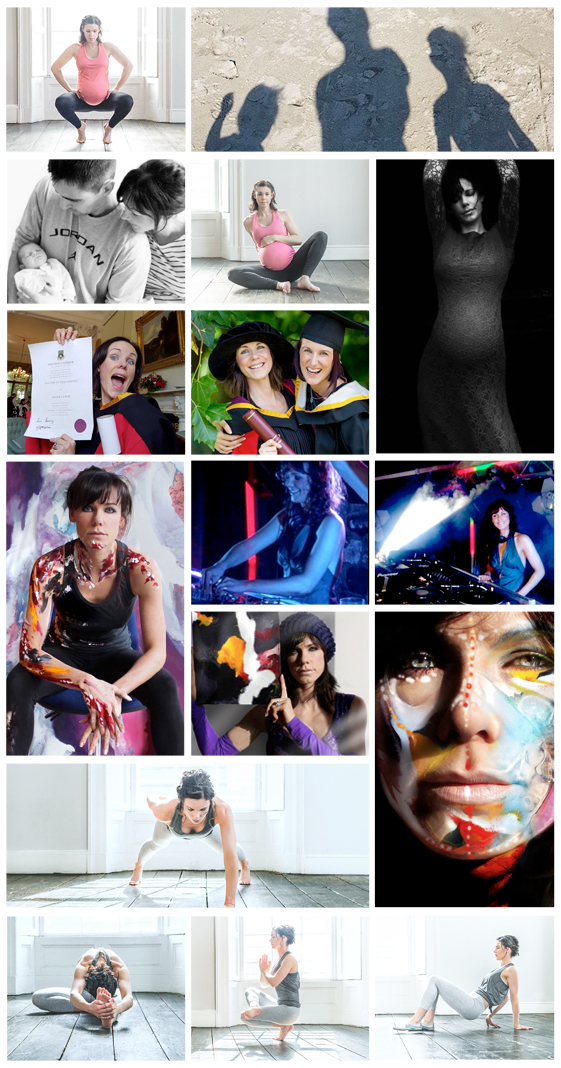 LEONIE'S LATEST BLOG POSTS
CLick here to go to Limerick Magazine for the full article ...