PILATES
Built on the key principles of breathing, alignment, concentration, centering, precision of movement and flow, no other exercise method can single-handedly give you as many benefits. Movements are low impact and can be done every day. It's all about quality of movement, not quantity. Its about moving in all planes of movement. They are easy on the joints but that is not to say the movements are easy. Each Pilates workout will help to improve joint mobility and flexibility, giving you better posture which naturally leads to a reduction of pain in the back, neck and shoulders, and helps prevent future health issues from ever developing. When practiced regularly, Pilates makes a difference to every aspect of your life. Increased core strength and profound overall body awareness make your body work more efficiently. In Pilates you work the supporting muscles just as much as the primary movers. It's a practice that creates over-all conditioning, reduces stress yet is assertive, develops better flexibility and leaner muscles, it strengthens and lengthens.
ANIMAL FLOW
Animal Flow is truly unique, unlike most other workouts. It's a program that uses the environment to inspire naturally fluid, ground-based movements. This system based on quadrupedal movements takes influence from varied body weight training disciplines and challenges your entire body at once, which in turn burns an extensive amount of calories. The program is grouped into 6 components, each designed to elicit specific results i.e. wrist mobilisations, activations, form specific stretches, travelling forms, switches and transitions and flow. These components combined provide an unbelievably fun way to achieve increased stability, endurance, and neuromuscular communication, using nothing more than your own body weight. It feels very liberating to break the confines of your daily mundane movements that are all too familiar. This primal-style workout is a great way to challenge your body to move differently. After all if you can't move your own body you have no business moving anything else!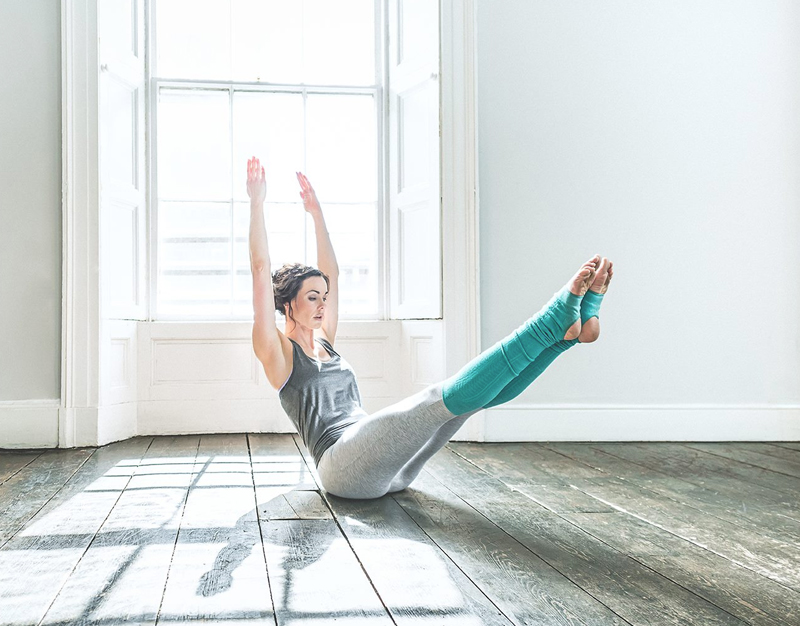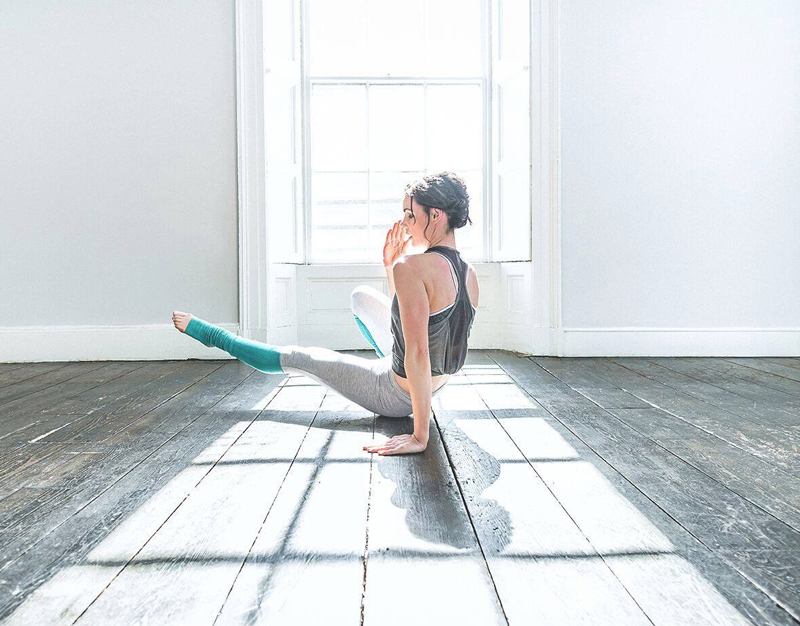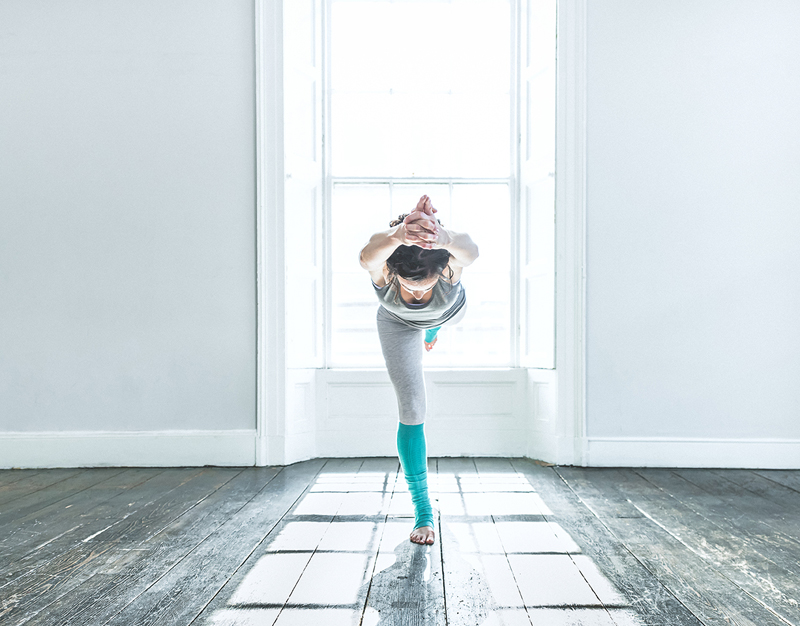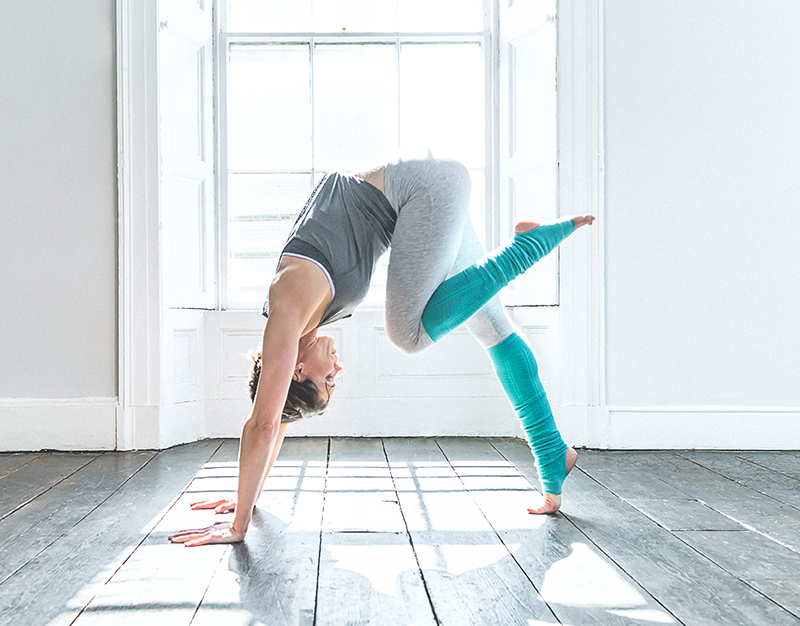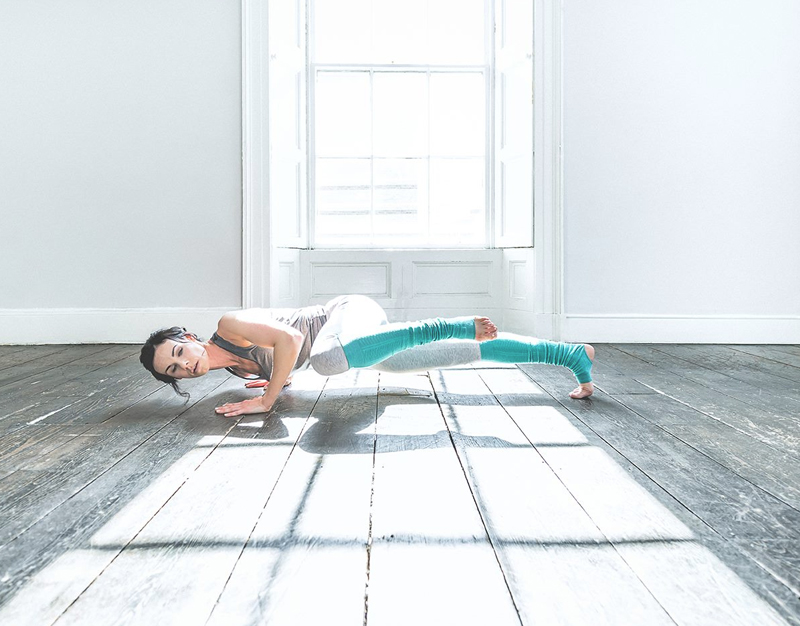 The course runs for 1-10 weeks and payment (for the full course) is required in advance to secure your booking. Missed classes are non-refundable and cannot be carried over unless in the case of unforeseen circumstances.
Safety is top priority to me. It is important that you complete the pre-screening health questions. This is to ensure that you are safe to exercise and that I am fully aware of any aches or pains or medical conditions before you join the class. The questions are regarding your health. Please ensure the information given is correct. If you have any medical problems, injury or disabilities you may need to speak to your GP or Physiotherapist before you attend.
I hereby state that I have read understood and answered honestly the screening questionnaire.
The participant acknowledges that there can be certain risks of injury to them or third parties associated with their participation in exercise sessions.
The participant should seek professional advice if they have known medical conditions or injury prior to the session.
Leonie Lynch will take no responsibility for personal property being damaged or lost.
The participant agrees to follow instructions given by Professional fitness trainer Leonie Lynch and associates.
The participant is fully aware they are free to withdraw from any activity at any time.
The participant is participating of their own free will.
Having read all the above information, I as the participant agree to release and indemnify Leonie Lynch. I assume the risk and responsibility of any injury arising from my participation.
I also agree that in the event that I am injured or suffer damage, I will bring no claim, legal or otherwise against Leonie Lynch.
I have fully read and understand the above information and I have signed the screening document freely and voluntarily.
I agree that I will inform Leonie Lynch of my pregnancy immediately.
WHAT MY CLIENTS HAVE TO SAY
"I have loved your classes more than you know. Recovery is so hard after 3 kids so close. You made the mountain manageable. Though I still haven't made it to the top, I'm stronger than ever thanks to you."
"As a professional athlete pilates is very beneficial in the maintenance of my body. I find Leonie's knowledge and instruction second to none. I would have no hesitation in recommending her. She has a strong appetite for improvement and is always motivated to learn and expand her knowledge."
"On behalf of Spectrum Health Leonie has provided ongoing Pilates classes to our clients… Leonie received 5 star feedback from the participants of the programme and we would not hesitate in recommending her to corporate and private clients.'
"Leonie provided an excellent Pilates course for us. Leonie is an excellent instructor very professional she gave great guidance throughout the course, everybody really enjoyed the Pilates classes. We would highly recommend Leonie's pilates classes."
"I loved attending post natal Pilates with Leonie. The classes and support offered from Leonie are outstanding. She always made me feel so comfortable in her classes and I enjoyed every minute spent there."
"I have been attending Leonies Pilates classes for quite a while now and would highly recommend them. Her classes are challenging, never boring and always enjoyable. Leonie is very professional in her teaching methods and is always willing to make herself available to discuss any aspects of the exercises after her class."
"I really enjoyed the classes. It's great to have an instructor who works the room and corrects your form when needed. I've learnt loads about breathing correctly and engaging my core. I would highly recommend Leonie classes to any postpartum mums."
"Four years after joining Leonie's Pilates class, I still look forward to each session. Her classes are dynamic and often a combination of poses and Pilates moves, where we are challenged with new moves every week. Each of them is properly demonstrated and explained in relation to muscle group; positions are corrected as required. Leonie is very experienced Pilates Instructor, and each class is exhilarating."
"It's by far the best Pilates class I've done and that's including the classes before I was pregnant. I had a c section and feel stronger than I've ever felt. Each week is different so you never get bored."
"I attended Pilates with Leonie, which I started when my baby was 7 weeks old. Leonie's expert knowledge of the postnatal body gave me the confidence to get back exercising. I wasn't sure how much exercise could be done so soon after giving birth. I particularly found the exercise integrating the pelvic floor muscles of great benefit. It was reassuring to have a class with someone who understands exactly what stage your body is at."
"I have been a regular at Pilates classes for many years and after a difficult 3rd C-section, Leonie's class brought my strength and physical confidence back in a safe and gradual manner. I have noticed a big improvement over the past couple of months and always look forward to the time I take for myself on a Thursday morning. The class is held in a relaxed environment where babies can accompany their mums, which is very welcome to those of us who prefer to keep them close. As a mother herself, Leonie is very mindful of physical issues we may have and has plenty of practical advice."
"I began my pilates journey with Leonie three months after having my daughter by C-section. Unfortunately I have a diastasis recti and quite a lot of lower back pain that would keep me up at night. Thanks to Leonie and her understanding of the post natal lady not only has my back pain improved immensely but I can feel how much stronger I have become. The class is such a nice time out during the week where you are surrounded by mums that are going through the same as yourself and can provide advice and listening ear. Couldn't recommend her class enough."
"I have been going to Leonie's Pilates for almost four years now. Leonie is excellent at teaching the correct Pilates technique for each move which is essential for benefit and avoids bad habits."
"Within 3 weeks Leonie's classes were making me stronger and more flexible. Leonie is great at taking into account your specific needs whilst also pushing you to work harder. This class was really enjoyable, a little bit of precious time to focus entirely on myself and my recovery."
"Amazing teacher, she makes you work hard but she makes you understand each move, position and the flow. I've been attending Pilates with Leonie for about 3 years now, and it's a must for my weekly fitness schedule."
ONLINE VIDEOS
Created by Joseph Pilates over 80 years ago, Pilates uses your mind for a better body. Built on the key principles of breathing, alignment, concentration, centering, precision of movement and flow, no other exercise method can single-handedly give you as many benefits. Learning how to breathe properly and more efficiently provides more oxygen to the brain, giving you an instant and on-going elation and sense of clarity. It will help you reclaim control.