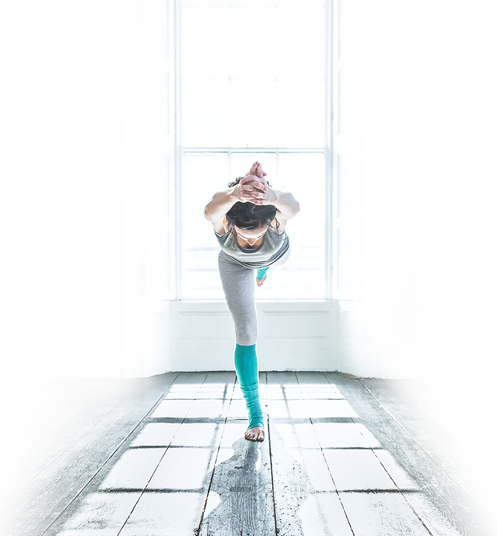 WORKING OUT ONLINE
Online workouts have two big advantages: convenience and affordability. Leonie's carefully crafted mix of Pilates courses give you the flexibility to work out on your own schedule, which makes it something you can stick with to reach your goals faster. Available any time or day, with these online courses, you can groove at your own pace, and get there when you get there.
She provides clear, easy-to-follow instruction for each position and movement. Leonie believes that to become an efficient mover and to correct a life time of bad movement patterns you must first become aware of your body, then learn, practice and refine correct movement patterns.
MEET LEONIE
Leonie Lynch approaches fitness using the wisdom of the body itself, believing truth and beauty can be found in its movements. She gives the body a voice to which the mind gradually listens. This mindfulness provides a mental and physical alignment that allows for accelerated body transformation results. She's a motivator, full of palpable energy and power, who focuses on movement fitness, but also functional performance. Both hard-working moms and hard-core athletes turn to her for results, which she administers at full steam.
Leonie is an experienced trainer, an impassioned instructor, a fierce female force and a dedicated mother. Strength is at the heart of what she does and she believes in building it from the inside out, body and mind. She carefully imparts proper technique to her clients and fully explains the 'why' so they understand each position and the anatomy of each movement. Leonie considers individual needs, but helps her clients surpass them, empowering confidence to grow along the way.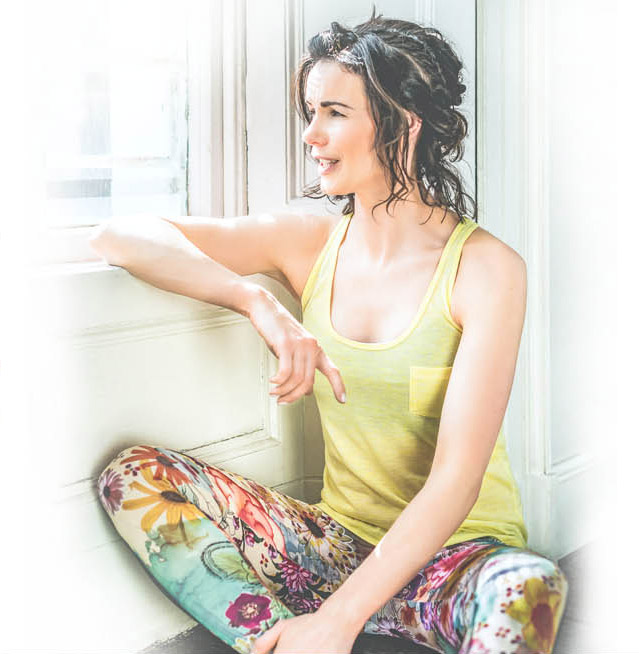 WHAT MY CLIENTS HAVE TO SAY
"I have loved your classes more than you know. Recovery is so hard after 3 kids so close. You made the mountain manageable. Though I still haven't made it to the top, I'm stronger than ever thanks to you."
"As a professional athlete pilates is very beneficial in the maintenance of my body. I find Leonie's knowledge and instruction second to none. I would have no hesitation in recommending her. She has a strong appetite for improvement and is always motivated to learn and expand her knowledge."
"On behalf of Spectrum Health Leonie has provided ongoing Pilates classes to our clients… Leonie received 5 star feedback from the participants of the programme and we would not hesitate in recommending her to corporate and private clients.'
"Leonie provided an excellent Pilates course for us. Leonie is an excellent instructor very professional she gave great guidance throughout the course, everybody really enjoyed the Pilates classes. We would highly recommend Leonie's pilates classes."
"I loved attending post natal Pilates with Leonie. The classes and support offered from Leonie are outstanding. She always made me feel so comfortable in her classes and I enjoyed every minute spent there."
"I have been attending Leonies Pilates classes for quite a while now and would highly recommend them.  Her classes are challenging, never boring and always enjoyable. Leonie is very professional in her teaching methods and is always willing to make herself available to discuss any aspects of the exercises after her class."
"I really enjoyed the classes. It's great to have an instructor who works the room and corrects your form when needed. I've learnt loads about breathing correctly and engaging my core. I would highly recommend Leonie classes to any postpartum mums."
"Four years after joining Leonie's Pilates class, I still look forward to each session. Her classes are dynamic and often a combination of poses and Pilates moves, where we are challenged with new moves every week.  Each of them is properly demonstrated and explained in relation to muscle group; positions are corrected as required. Leonie is very experienced Pilates Instructor, and each class is exhilarating."
"It's by far the best Pilates class I've done and that's including the classes before I was pregnant. I had a c section and feel stronger than I've ever felt. Each week is different so you never get bored."
"I attended Pilates with Leonie, which I started when my baby was 7 weeks old. Leonie's expert knowledge of the postnatal body gave me the confidence to get back exercising. I wasn't sure how much exercise could be done so soon after giving birth. I particularly found the exercise integrating the pelvic floor muscles of great benefit. It was reassuring to have a class with someone who understands exactly what stage your body is at."
"I have been a regular at Pilates classes for many years and after a difficult 3rd C-section, Leonie's class brought my strength and physical confidence back in a safe and gradual manner. I have noticed a big improvement over the past couple of months and always look forward to the time I take for myself on a Thursday morning. The class is held in a relaxed environment where babies can accompany their mums, which is very welcome to those of us who prefer to keep them close.  As a mother herself, Leonie is very mindful of physical issues we may have and has plenty of practical advice."
"I began my pilates journey with Leonie three months after having my daughter by C-section. Unfortunately I have a diastasis recti and quite a lot of lower back pain that would keep me up at night. Thanks to Leonie and her understanding of the post natal lady not only has my back pain improved immensely but I can feel how much stronger I have become. The class is such a nice time out during the week where you are surrounded by mums that are going through the same as yourself and can provide advice and listening ear. Couldn't recommend her class enough."
"I have been going to Leonie's Pilates for almost four years now. Leonie is excellent at teaching the correct Pilates technique for each move which is essential for benefit and avoids bad habits."
"Within 3 weeks Leonie's classes were making me stronger and more flexible. Leonie is great at taking into account your specific needs whilst also pushing you to work harder. This class was really enjoyable, a little bit of precious time to focus entirely on myself and my recovery."
"Amazing teacher, she makes you work hard but she makes you understand each move, position and the flow. I've been attending Pilates with Leonie for about 3 years now, and it's a must for my weekly fitness schedule."
LEONIE'S LATEST BLOG POSTS
CLick here to go to Limerick Magazine for the full article ...